Srdan Verstovsek, MD, PhD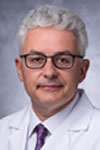 United Energy Resources, Inc.
Professor of Medicine
University of Texas
MD Anderson Cancer Center
Houston, Texas
Dr. Srdan Verstovsek received his medical and doctoral degrees at the University of Zagreb in Croatia. He completed his postdoctoral research fellowship in cancer biology at Roswell Park Cancer Institute, his residency in internal medicine at the State University of New York, both located in Buffalo, New York, and his fellowship in oncology and hematology at The University of Texas MD Anderson Cancer Center, Houston, Texas. He is the United Energy Resources, Inc., Professor of Medicine and a hematologist-oncologist at MD Anderson Cancer Center..
Dr. Verstovsek is a global leader in myeloproliferative neoplasms (MPN) and the founder/director of the largest MPN Clinical Research Center worldwide. He is co-founder/executive committee member of the International Working Group for Myelofibrosis Treatment and Research. Dr. Verstovsek has achieved international acclaim for his leadership in developing landmark MPN therapeutics and led more than 60 early/advanced phase clinical trials of novel MPN drugs, including ruxolitinib, the only FDA-approved medication for myelofibrosis, and second-line treatment for polycythemia vera. In addition, he is leading pivotal phase 3 trials for several promising myelofibrosis medications. Dr. Verstovsek has published numerous books, chapters, peer-reviewed articles, and reviews in the New England Journal of Medicine, Blood, Leukemia, and Lancet, among others. His contributions in MPN have been globally recognized with numerous invitations as an expert speaker/educator at national and international conferences. Dr. Verstovsek regularly engages at multiple levels with MPN patients' advocacy groups/societies.
Last modified: January 13, 2022
Authored Items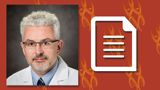 How is red blood cell (RBC) transfusion used to manage anemia in myelofibrosis (MF) patients?
FAQ
published on
January 13, 2022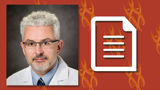 Optimal Treatment of Myelofibrosis: Advances and Challenges